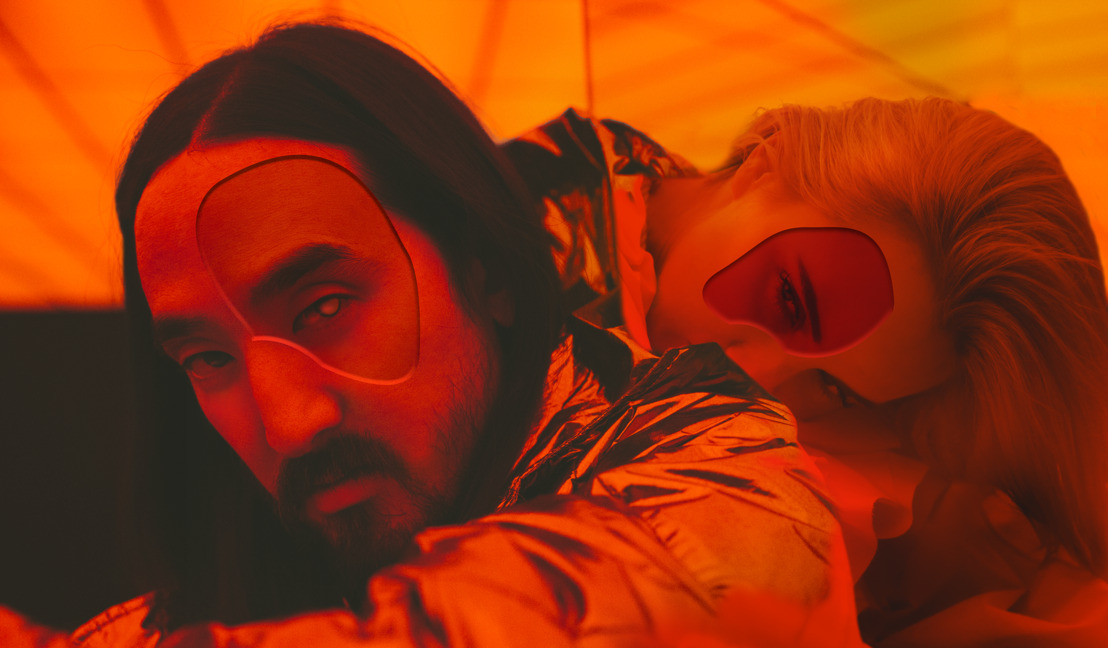 Steve Aoki & Ina Wroldsen "Lie To Me"
Dienstag, 14. August 2018 — DJ & Producer Ikone Steve Aoki schließt sich mit Ina Wroldsen für den Smash-Hit "Lie To Me" zusammen. Der zweifache Grammy Nominee holt sich damit eine der erfolgreichsten norwegischen Sängerinnen an bord, die bereits mit Calvin Harris und Clean Bandit zusammengearbeitet hat.
Beim legendären Tomorrowland Festival war Steve Aoki zum achten Mal in Folge der Closing-Act der Mainstage. Dort holte er Ina für die Live-Premiere des Songs auf die Bühne.
Steve Aoki:
"I am so excited about this collaboration with Ina. She has such an incredible voice and it really shined on our song. Happy we finally get to share this with the world"
Ina Wroldsen:
"I am very proud to work with such a music industry heavyweight such as Steve, who is not only a legend but also an incredibly nice guy. I love working with him on Lie To Me. I hope you like it!"
About Steve Aoki
STEVE AOKI is a 2x Grammy-nominated international producer/DJ and founder of the trendsetting record label, events/lifestyle company and apparel line Dim Mak. Aoki is a tastemaker, entertainer, designer, entrepreneur, and philanthropist. In 2012, he started THE AOKI FOUNDATION whose primary goal is supporting organizations in the brain science and research areas. Musically, Aoki is known for his genre-spanning collaborations ranging from BTS to Migos, Linkin Park, Louis Tomlinson (One Direction) and more. His debut artist album was nominated for a Grammy in the Best Electronic/Dance Album category. His follow up albums Neon Future I and Neon Future II were certified Gold. In 2017, Aoki released Kolony (via Dim Mak Records / Ultra Records), which debuted at #1 on the Electronic Album charts and marked his first full turn into rap music. Most recently, Aoki released his singles "Azukita" with Daddy Yankee, Elvis Crespo and Play n Skillz and "Pretender" with AJR and Lil Yachty. With his second Grammy nomination in the Best Music Film category as the subject of the 2016 Netflix Original documentary "I'll Sleep When I'm Dead," countless awards, including holding the Guinness Book of Records title for 'Most Traveled Musician in a Single Calendar Year' and TV appearances from The Daily Show with Trevor Noah to Martha & Snoop's Potluck Dinner to X Factor (UK), Aoki is a truly a global force.
About Ina Wroldsen
Ina Wroldsen is responsible for some of the biggest pop songs of the last two decades, including global smash hits by Calvin Harris and Clean Bandit as well as recent chart topping track, Breathe with Jax Jones. She is already one of the biggest stars of her native Norway with a number of top five solo singles and widespread acclaim late last year for her single 'Strongest'. She also recently released her EP 'HEX' in June, including Mother, Mine, Remember Me and Sea.